Orton-Gillingham (OG)
Multi-sensory Structured Literacy Part 1
Online Course
The focus of this introductory course is the instruction of theoretical knowledge and practical skills that can be implemented directly into your therapeutic practice for individuals, small groups or classrooms.
A comprehensive set of materials and manual is included in the course. Each participant will receive a 3-month membership to the Great Word House™ interactive lesson planning resource. You may begin your practicum immediately after completing this course.
In this 40-hour course trainees will learn:
Effective, research-based intervention strategies for teaching English to beginner learners in Kindergarten – Grade 1, ESL, ELL students
Diagnostic criteria for at-risk readers and spellers
Neurological underpinnings of dyslexia and students with Specific Language Disability (SLD)
Components of phonological awareness
Basic grapheme-phoneme correspondences
Teaching the alphabet
Teaching handwriting
Comprehension techniques
Fluency strategies
Spelling patterns, syllable types
Syllable division rules
Basic morphology
Spelling rules
The development of a comprehensive structured literacy lesson plan
Practical hands-on delivery of a multi-sensory language lesson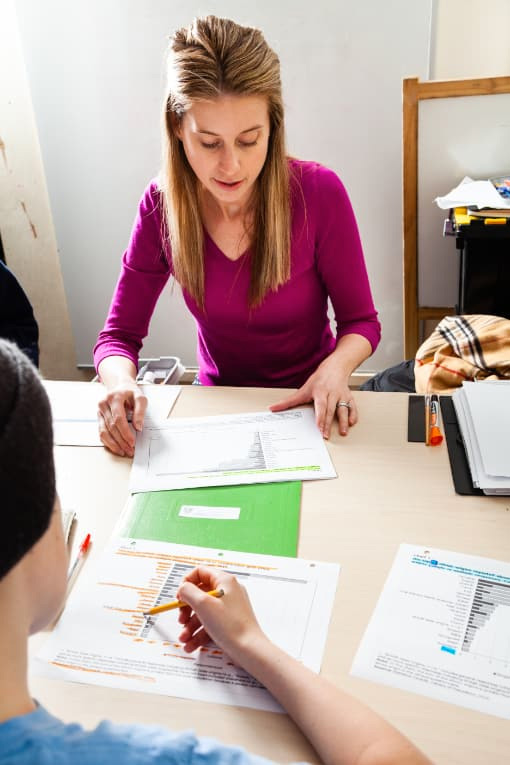 Practicum
Classroom Educator
The practicum is necessary for certification. You can sign up for practicum separately once the course is completed or you can sign up for the course and practicum together. The Classroom Educator practicum consists of 50 hours of lesson supervision and 5 lesson observations submitted digitally.
Part 1 Scope and Sequence
The sequence described below may vary depending on the prior training of the participants.
Module 1
Introduction to Structured Literacy and the Orton-Gillingham Approach
Identifying Students with Reading and Writing Delays
The Nature of Dyslexia: definition and neurobiological underpinnings
Module 2
Phonological Awareness
Auditory Discrimination
Basic Language Sounds: 44 Phonemes
Teaching Phonemic Awareness
Module 3
Teaching the Alphabet
Grapheme-Phoneme Correspondence
Alphabet Card Drill
Letter Formation
Module 4
Blending Drills
Closed Syllables
Module 5
Module 6
Role of Fluency and Prosody
Pre-reading Strategies
Teaching Reading Comprehension
Miscue Analysis
Module 7
Simultaneous, Structured Oral Spelling (S.O.S.)
Sentence Dictation
Structured Writing Exercises
Module 8
The Orton-Gillingham Lesson Plan Elements
Scope and Sequence
Module 9
Closed Syllables
Lesson Planning with Short Vowels
Module 10
Morphology: Basic Suffixes
Module 11
First Spelling Rules
FF-LL-SS-ZZ (Floss)
111 Spelling Rule
Module 12
Magic "e" (VCe) Syllable
Drop Silent "e" Spelling Rule
R-controlled (Vr) Syllable
Lesson Planning
Module 13
Y to I Spelling Rule
Math Games
Module 14
Vowel Team (VV) Syllables
Syllabication: The Six Syllable Types
Syllable Division Practice
Module 15
History of the English Language
Anglo Saxon Prefixes and Suffixes
Vocabulary Development
Lesson Planning with Great Word House™
Diagnostic and Therapeutic Teaching
Classes are Full
Next Dates: TBD