Orton-Gillingham (OG)
Multi-sensory Structured Literacy Part 2
Online Course
The focus of Part 2 course is the instruction of advanced theoretical knowledge and practical skills that can be implemented directly into your therapeutic practice for individuals, small groups or classrooms.
A comprehensive set of materials and manual is included in the course. Each participant will receive a 3-month membership to the Great Word House™ interactive lesson planning resource. You may begin your practicum immediately after completing this course. Part 1 is a pre-requisite for Part 2 if you are pursuing Orton-Gillingham Structured Literacy Teacher certification.
In this 40-hour course trainees will learn:
Stages of Spelling and Writing Development
Teaching 2-syllable words, with affixes
Intake Screening
Creating a Student Profile
Standardized and Criterion Referenced Testing
Written Expression: Grammar, Syntax, Sentences, Paragraphs
Expository and Narrative Writing
Latin Morphology: Prefixes, Suffixes and Roots
Advanced Multisensory Structured Language Techniques
Reading, Writing Research-based Best Practices
Text Analysis and Differentiation
Advanced OG Lesson Planning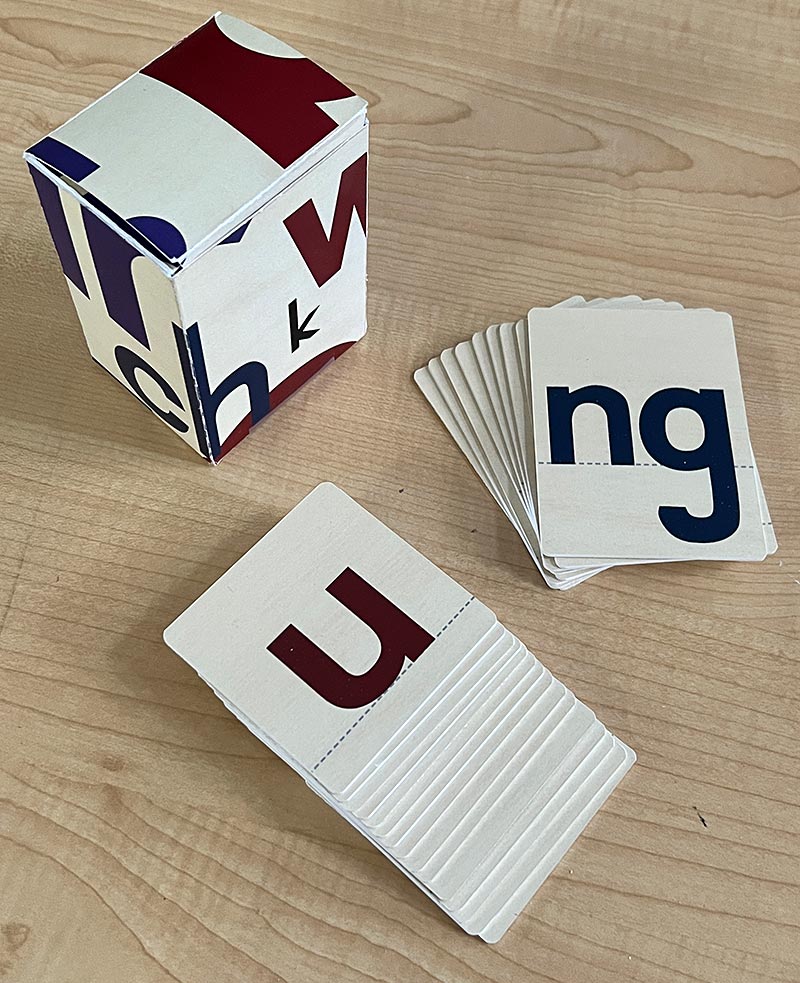 Practicum
OG Structured Literacy Teacher (OGSL)
The practicum is necessary for certification. You can sign up for the practicum separately once the course is completed or you can sign up for the course and practicum together. The OGSL Teacher practicum consists of 150 hours of lesson supervision and 10 lesson observations submitted digitally. The 50 hours of Classroom Educator practicum will reduce the total requirement to 100 hours.
Part 2 Scope and Sequence
The sequence described below may vary depending on the prior training of the participants.
Module 1
Models of Reading Skill Acquisition
Stages of Reading and Writing Development
Module 2
Intake Screening
Creating a Student Profile
Module 3
­Standardized Cognitive Assessment
Psycho-educational Testing:Terminology and Interpretation
Academic Testing
Module 4
Review of Syllable Types
W Effect
Ambiguous Syllable Types
Unusual Phoneme-Grapheme Correspondences
Module 5
Teaching Silent Letters
Words of Old French Origin
Module 6
Spelling Rules
Spelling Games
Module 7
The Art of the Sentence
Parts of Speech, Conjunctions
Simple, Compound, Complex, Compound-Complex Sentences
Module 8
The Paragraph
Purposes of a Paragraph
Module 9
Teaching Narrative
Plot Structure
Module 10
Latin Derivations
Terminology
Assimilated Prefixes
Latin Roots
Module 11
Latin Connectives
Accent Placement
Ligatured du and tu
Module 12
Latin Lesson Planning
Morphology Drills
Module 13
Teaching Vocabulary Best Practices
2+ Syllable Words
Advanced Sight Words
Module 14
Text Analysis
Differentiation
Subject Specific Terminology
Module 15
Literacy Curriculum
Levels 1 – 14
Presentations
Classes are Full
Next Dates: TBD